Avionics - Design
Primary flight display design for Avidyne, an avionics firm.
Worked on a glass cockpit - primary flight display - for Cirrus SR20-SR22. Redesigned the autopilot panel: Increased the size of the Straight & Level button and relocated to an obvious position on the panel.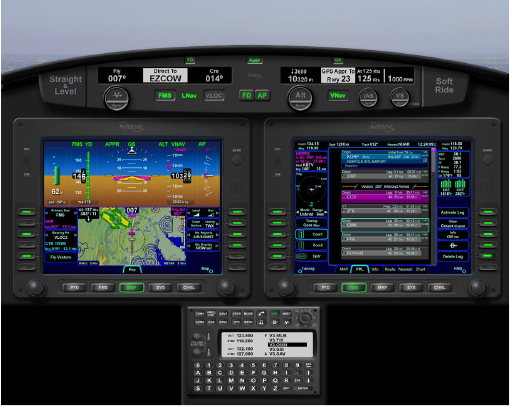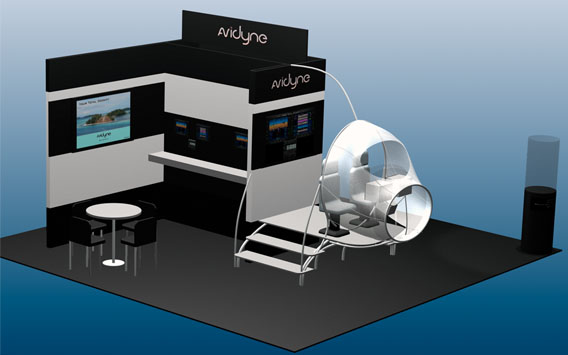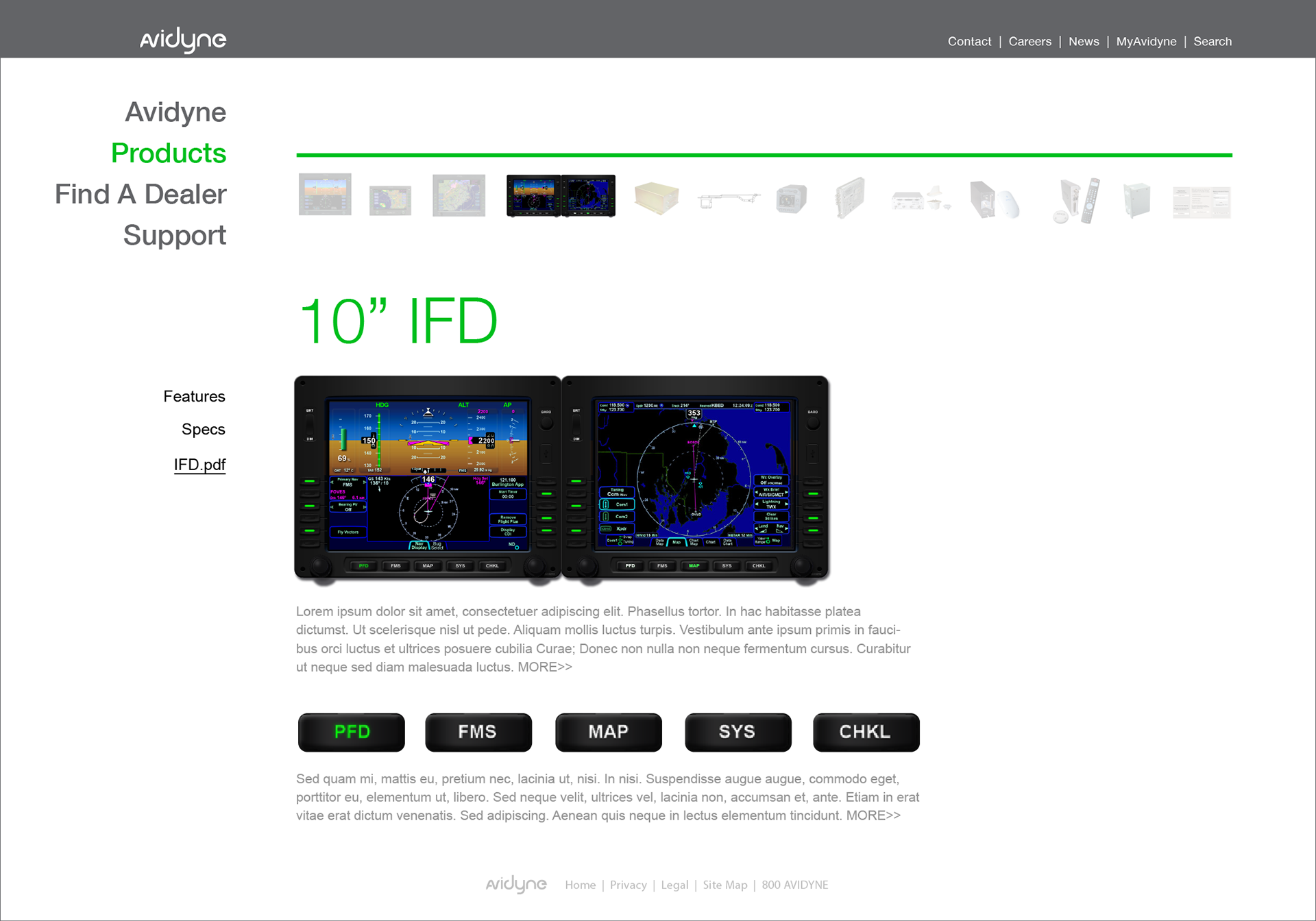 Website Home page re-imagined.