Built and lead the inaugural product design team which worked to unify the "engineer-designed" user experiences across Hortonworks' 23+ components. The team was tasked with reducing friction in the notoriously hard-to-use Hadoop user interface; making the storage, access, and management of big data easier and less time consuming. Small page tweaks lead, such as illustrated below, lead to a collaborative design thinking approach across Design, Product Management, and Engineering.
Hadoop Smart Configs
The wireframe shows experimentation in the how content is displayed. The design includes a gray page and white, outlined containers with divider rule lines that emphasize the underlying grid system, giving structure to the information and page. The introduction of white space allows for easier page scanning and separation of the individual optimization sections.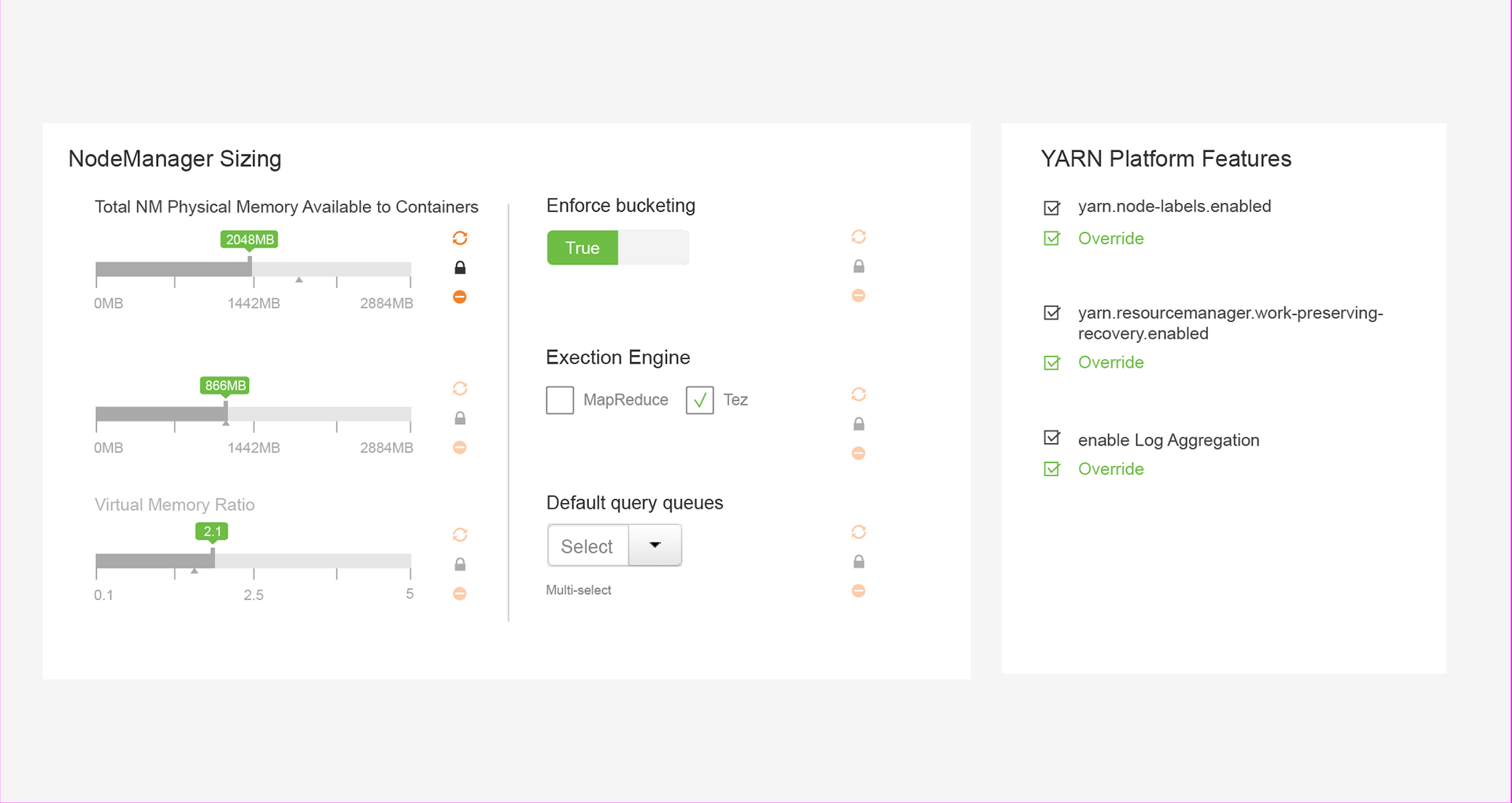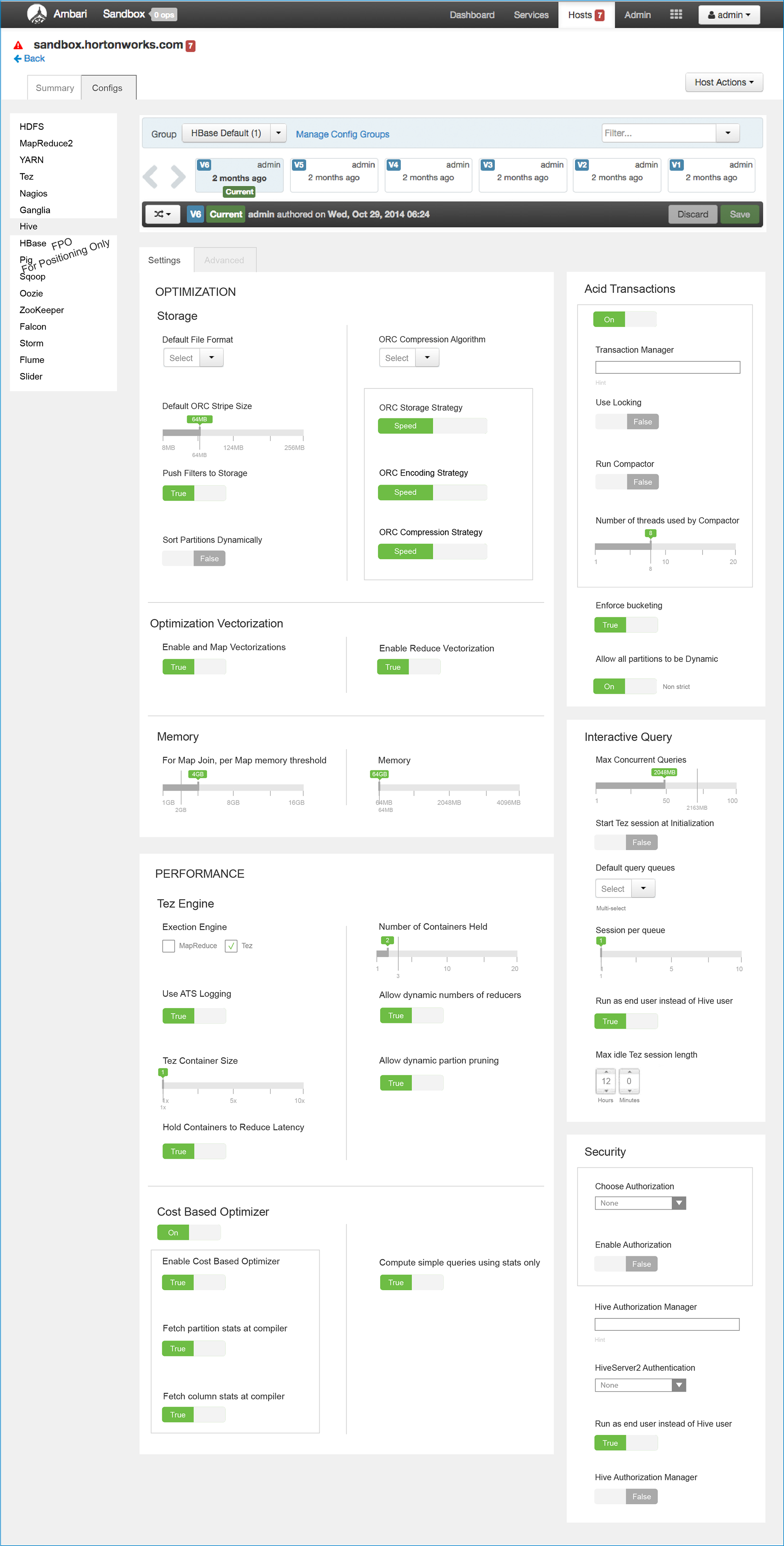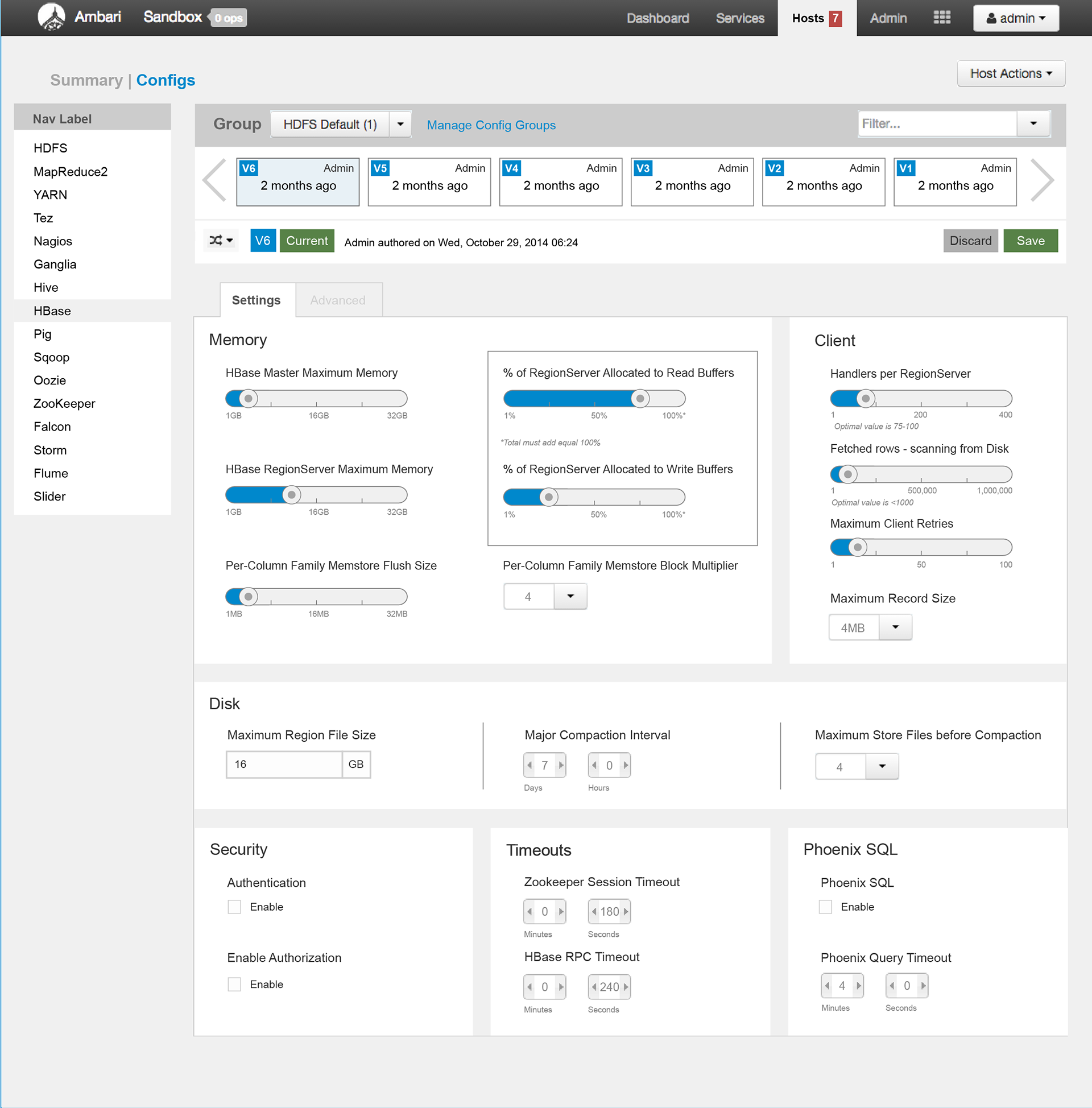 This is the "before" state, illustrating the vast amount of open input fields lacking context.